A Greek retail group with more than 100 years of presence, sharing the vision to always offer "pleasure in everyday shopping"Vero S.A.
2019
For 2019, the opening of one Jumbo store and the renovation of 2 Super Vero stores has been planned.
2016
First JUMBO store opens in Belgrade
2015
The Greek branch of the company is sold in order to focus to the emerging Balkan markets.
2010
Opening of VEROcenter in Skopje, with an area of 40.000sq.m, together with the first JUMBO store in the country.
2002
Opening of the first SUPER VERO hypermarket in Belgrade. Veropoulos was the first foreign company to ever buy land in Serbia.
1997
VEROPOULOS opens its first supermarket in Skopje under the brand VERO.
1973
The great beginning- opening a store covering an area of 2.000m2 under the name of VEROPOULOS SPAR. The store was a huge success. It then became the first company to leave Athens and expand by opening a similar store in Thessaloniki.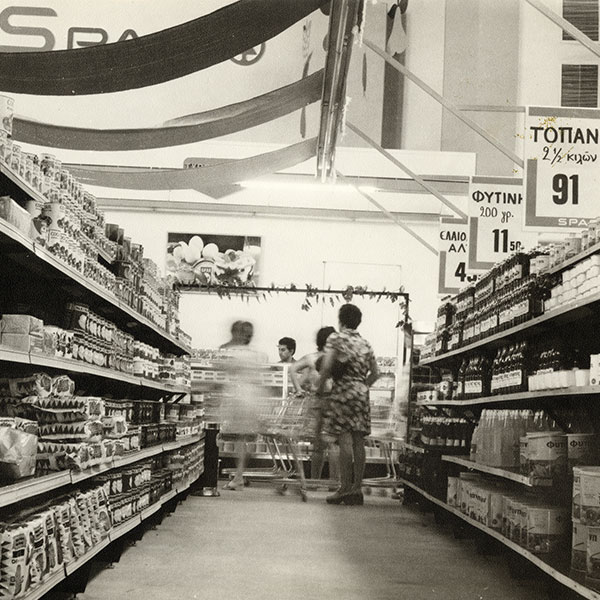 1969
Konstantinos & Alexandros Veropoulos reoriented towards retail, to realize the idea about a shop with self-service. With the support and technical expertise of the international SPAR, they created the concept of a supermarket in Athens.
1818
The Veropoulos family started its business operation in the Peloponnese region (southern Greece), continued in Smyrna (Izmir) Anatolia, and then gradually concentrated in Athens in the early 1900's. Business activities included: wholesale, imports & exports.

VERO S.A. HOLDINGGREECE
32, Kifisias Av. (Atrina Tower) Marousi 15125, AthensT: +30 211 88 89 100F: +30 210 68 17 905Email: info@vero.gr
VEROPULOS DOOEL NORTH MACEDONIA
Koco Racin 1, 1000 SkopjeΤ: +389 2 306 99 16F: +389 2 306 99 15Email: info@vero.com.mkWeb: www.vero.com.mk
VEROPOULOS D.O.O SERBIA
Bul. Milutina Milankovica 86a, 11070 Novi BeogradT: +381 11 310 93 02F: +381 11 310 93 60Email: info@veropoulos.rsWeb: www.supervero.rs
Today VERO S.A. operates 18 food markets (under the label VERO & SUPER VERO) and 8 toy and home wear stores (with the franchise system under the label JUMBO). It employs 1.600 people, sales for 2018 was 128 million € and net profit before tax 13,5 million €.